Miniature Schnauzer 'Top Totty'
Pictured above & below at 14 months (July 2012)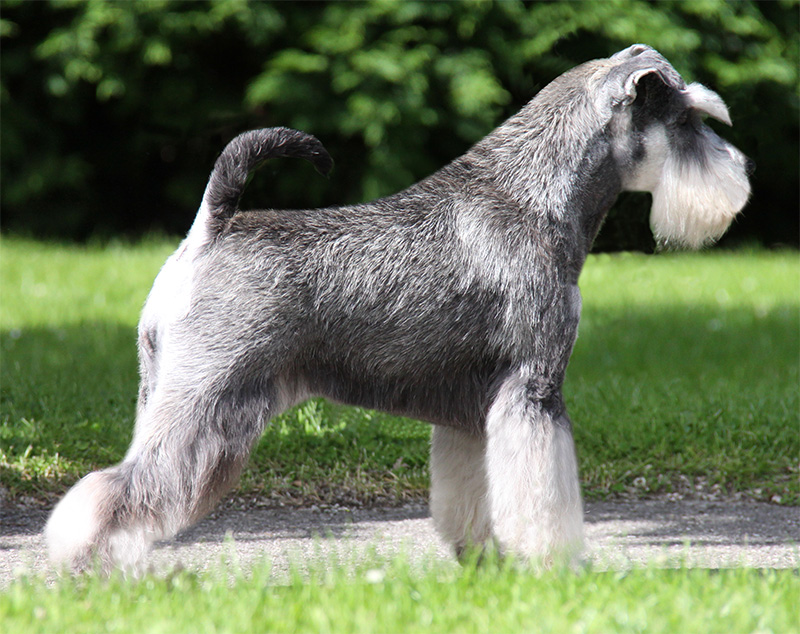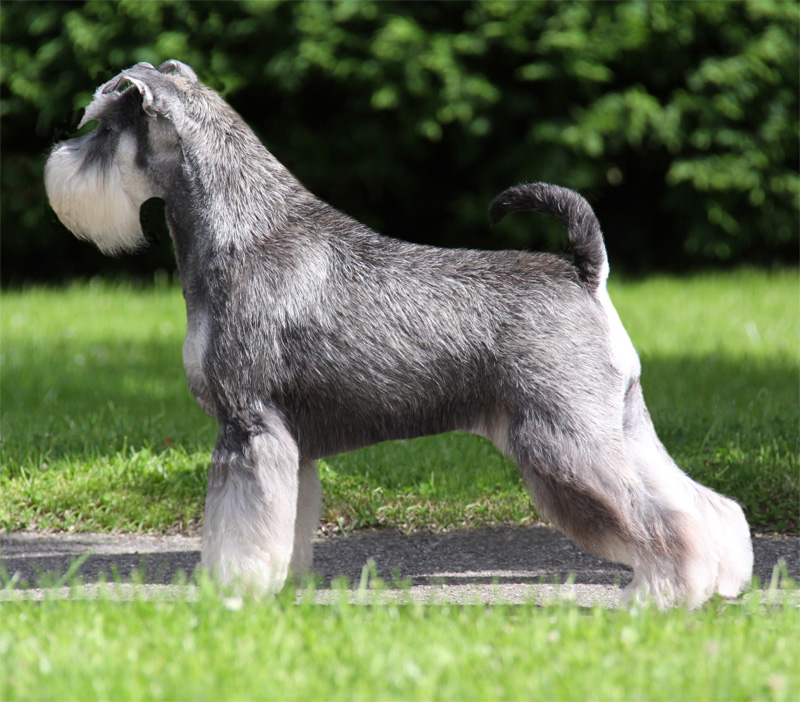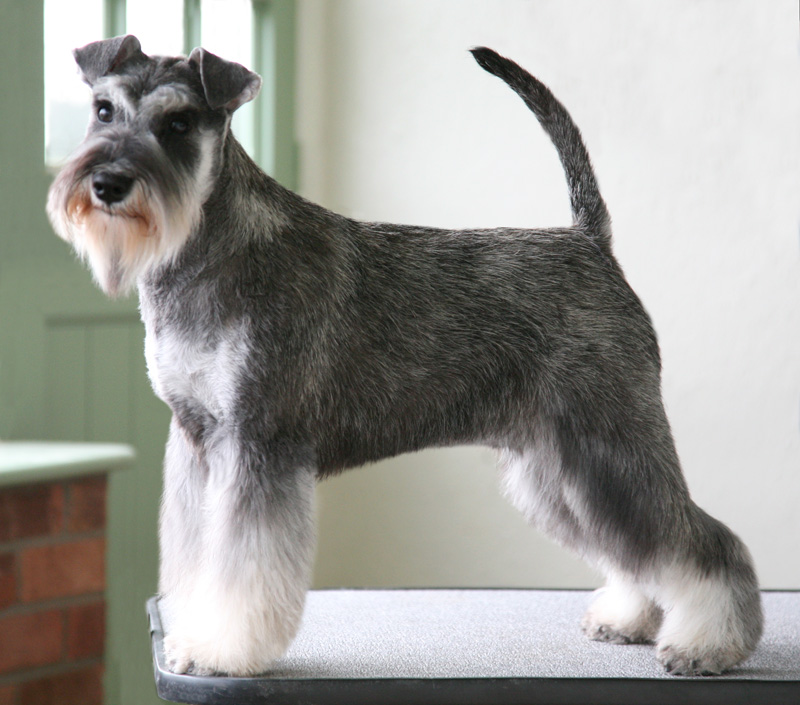 Pictured above at 6 months (November 2011)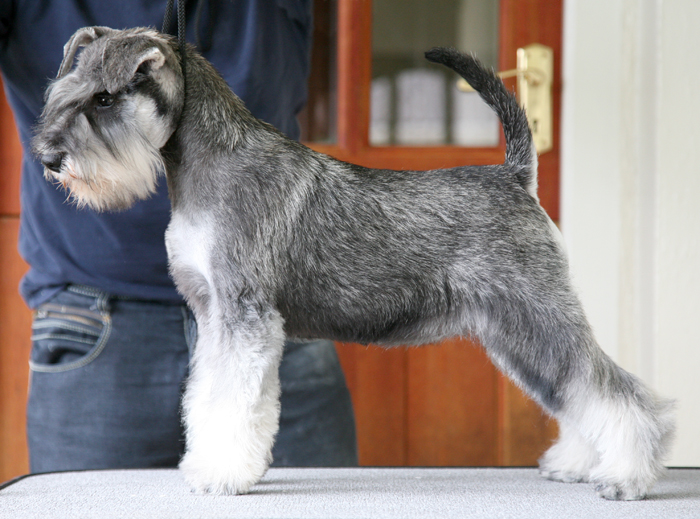 Pictured above at four months (September 2011)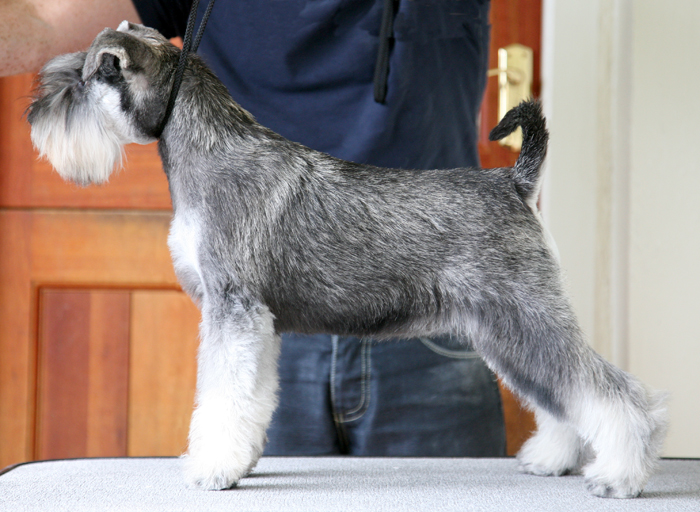 Pictured at four months (September 2011)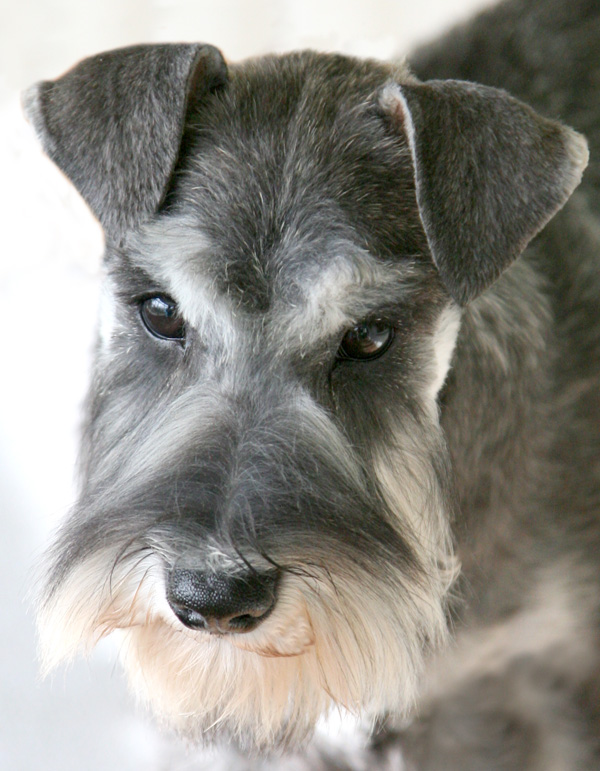 Wonderful First Outing! 11th September 2011

Yesterday we took four month old Totty to our local Country Fair and Companion Dog Show, purely with the intention of getting her out and about and socialising her around many other dogs and people. There were 30 classes scheduled and as she was clearly un-fazed about literally everything, for some fun we thought we'd enter her for the Puppy Walk. Not knowing what she would do she delighted us by winning the class, but to our amazement, as it was her first time ever in the show ring and hadn't even been to ringcraft, she went on to win Best Pedigree, over all the adults, and Best Pedigree Puppy.

After lots of fun play with her squeaky toys and a very long cosy sleep and a cuddle in the car, she was called back in to compete for Best in Show. Well she showed her little socks off, fizzy and fun, and most importantly, clearly loving every single minute of it. To our increased amazement she won Best in Show and Best Puppy in Show. Despite the huge entry, these shows get massive turn-outs, seemed like about 2 million at the time! the judge said that even though she was only 4 months, she just couldn't get past her, and Totty was still full of it when we got home, laden with cups and huge rosettes, letting the others know all about her exciting day out!


.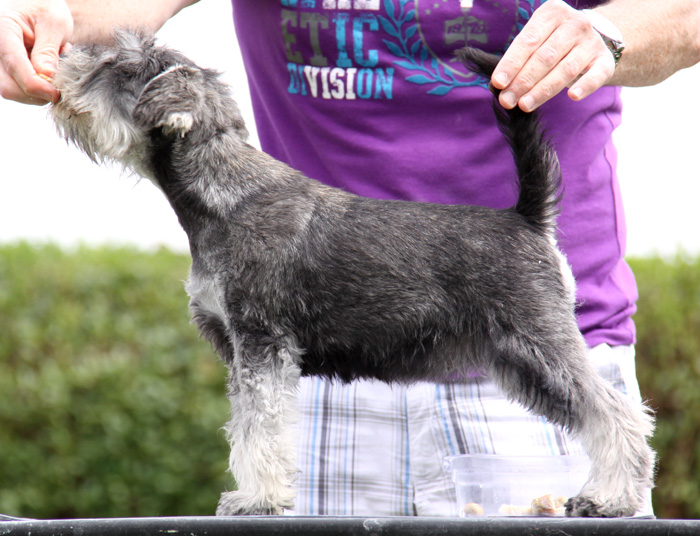 Pictured at 10 weeks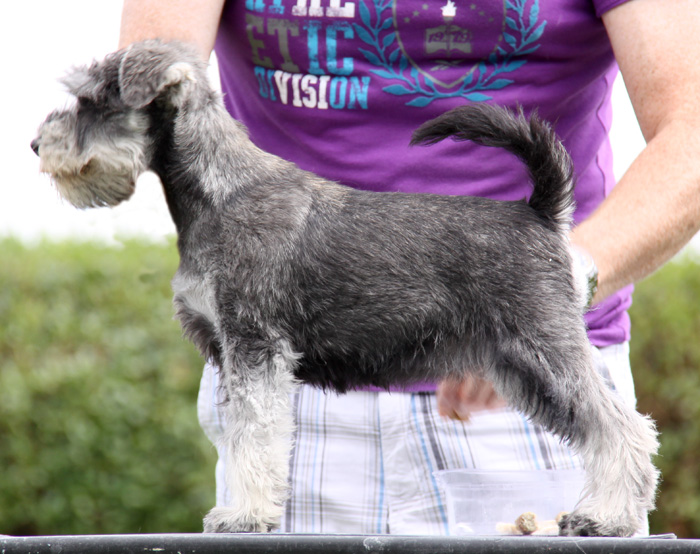 Pictured at 10 weeks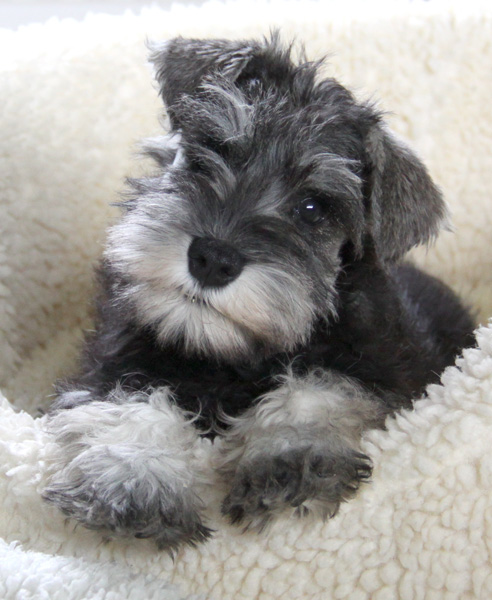 Pictured above at 9 weeks - July 2011